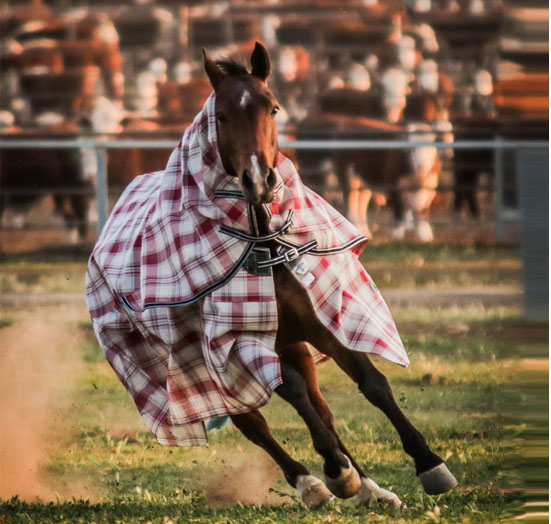 Easy-On Rugs are an Australian Family Owned Business.
We take great pride in making the Best Quality and Best Fitting Rug on the Market.
After many years of manufacturing our Horse Rugs and using our rugs on our own horses we
have been able to improve our Easy-On Rugs and Add new Rug Lines to The Easy-On Rugs Range.
In the past few years we have given our customers the  Blanket Lined Doona and Blanket Lined Tearstop
both of these lines are light weight and warm, but are breathable.   We do not make a poly filled Doonas
because these only cause your horse discomfort from sweating as they are unable to cool themselves.
Easy-On Rugs are not a Fashion Statement,  they are totally designed to be Useful, Comfortable and to do a job.
We are sponsors of many Major Events in Australia .
Equitana
NCHA Futurity
ABCRA National Finals
A.S.H Nationals
A. S.H Youth Nationals
Landmark Classic Camp Draft and Horse sale
Our Summer Rugs Collection
The Shayd D Combo, is an excellent rug for the hot summers in Australia. They are made of the soft mesh material that is no less than 75% UV protected. Protects the horse from flies & mozzies. No worries if it rains- your horse won't be left in a wet rug, they just dry out under it. No rain scald. Helps keep the horse's coat clean & shiney. Mould resistant, easy to clean- just hose off. Tough! What can we say, this rug is amazing for many reasons. Suitable for paddock or yard/stable environment.
Many Colours available: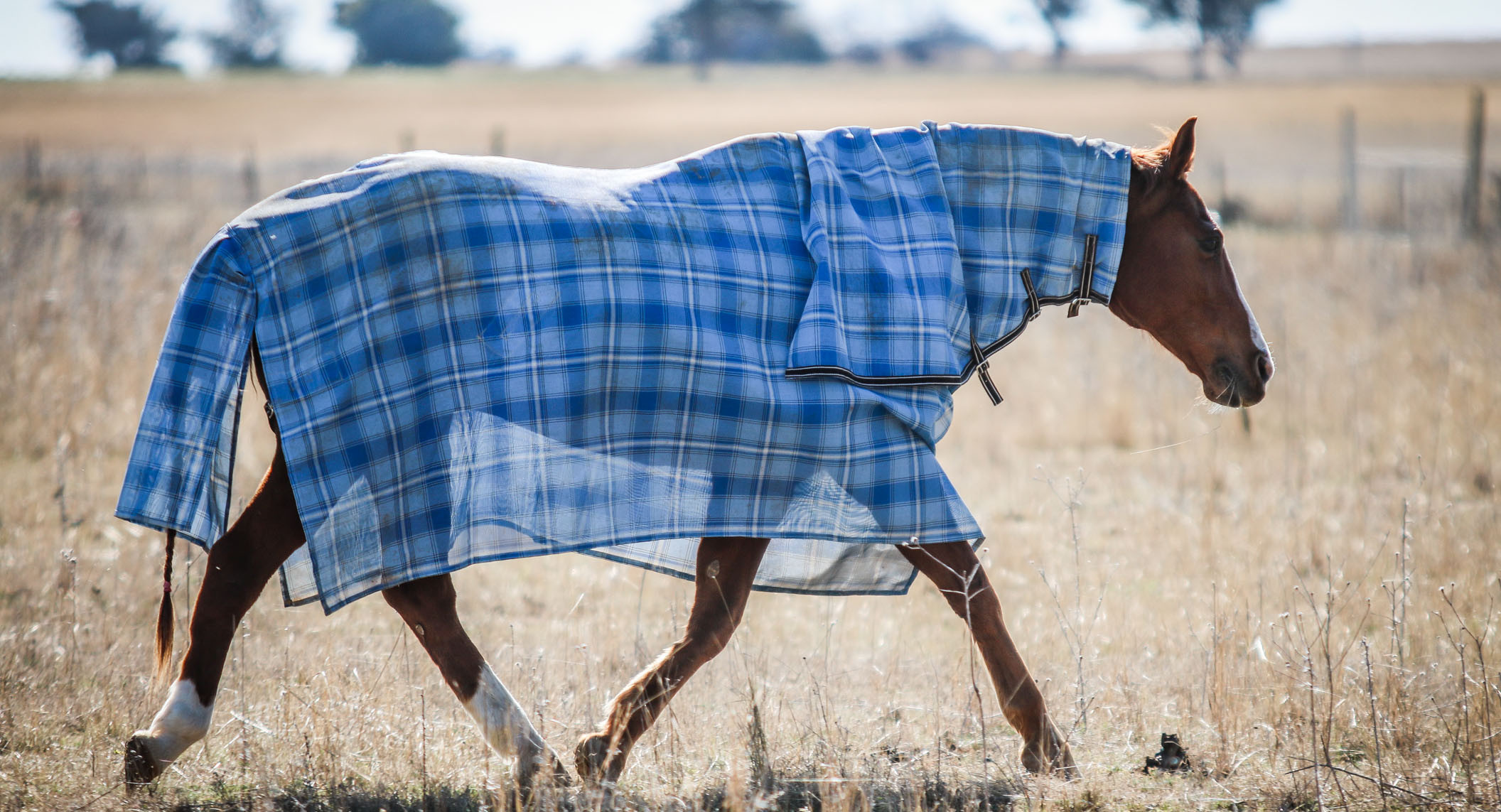 Our Winter Rugs Collection
Finally a warm / waterproof / lightweight / tough rug that you can be confident to leave on your horse on those days you are not sure what to do…..Is it going to Rain? Is the Sun going to shine? Will I put on a water proof rug…or just the day rug?
Now you can put on the Easy-On Doona Rug and know that your horse will not be dripping with sweat when you get home if the sun decided to shine instead of rain…
BEST USED IN TEMPERATURES UNDER 25 degrees.
Easy-On Rugs have been around for
20 years and are the best rug you
can buy for your Horse.
At Easy-On Rugs we do our best to ensure
you have the right rug for your needs,
we have rugs that do many different jobs,
and they all do them well.